Soul Families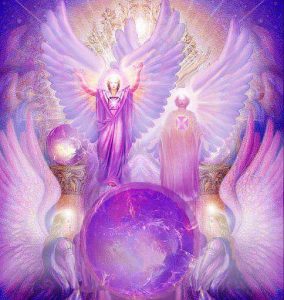 Soul Families
Who are these beings that I refer to as our "soul famlies" that are assisting us here to ascend and defeat the reptilians at this time?
This may be difficult to understand so I will try to put it as simply and plainly as I can.
Members of our soul families don't always exist in the same reality field and dimensions that we do. They are also not necessarily part of our genetic family, although we usually have some soul connection with our genetic family.
You see, everything in the universe is connected through a tapestry of inter-connectedness.
And it all starts with "first cause" energy, and to understand this whole picture we have to suspend our understanding of time and space. We construct the idea of time and space, by observation of it because we are conscious soul beings and observers of our own reality, and to make any sense of it we create linear time and space.
All space is in the same space and all time is at the same time. They are just inventions and constructs for souls to have a "god experience" in a reality field.
First cause energy is caused by the light and sound waves that traverse the universe. They are not physical or visible. When they cross over each other, they create a visible spark, and this spark creates consciousness, i.e. conscious awareness of self. This spark is created by the quantum particles that exist by design in the sound (magnetic) and light (electric) waves,and in this process consciousness is born with potential for experiencing reality.
When quantum particles meet they are initially attracted to each other but the energy that attracts them creates another "spark" and they separate, but that initial spark gives birth to another pair of electric and magnetic quanta who do the same thing, and soon you have a "family" of little sparks.
This process is happening continuously in the universe, but when those sparks create more of themselves they create a potential soul being.
These little sparks of energy then begin the process of attraction and repelling, and begin to swirl and create a morphogentic field of energy called quarks here that create atoms that create molecules that create cells, and thus appears a manifest conscious being with a soul.
The soul energy that inhabits that conscious body is related to all those other little bright sparks of energy in the universe, because first cause energy creates many aspects and many connections within itself, and some of those other aspects become manifest conscious beings in other forms and in other dimensions.
Our soul family are those energy connections in our shared experience of conscious reality, albeit in different forms in different reality fields, and in different dimensions.